Frequently Asked Questions
Please contact a member of our research team at optima@kcl.ac.uk. They will help you.
Please contact a member of our research team at stepsapp@kcl.ac.uk. They will help you. Please do not let the researcher know which study group you are in. They must not know this.
You can leave the study at any time and without giving a reason. You can leave either by ignoring the reminders to complete the follow-up questionnaires or by emailing us at optima@kcl.ac.uk . We will call you to discuss your concerns with you and decide which withdrawal option is most appropriate for you.
Each time you complete the scheduled questionnaires, you will receive the vouchers.
We will always protect your own and your child's privacy. All information collected will be treated as strictly confidential, except where there may be a real risk of harm to you or your child for which expert help may be needed, or in the event of any adverse findings where your clinical team or your GP may be informed with your consent.
After we finished the study, all the information we collected will be analysed by our team. The results from this study may be published on the website, presented at conferences and scientific journals and in the report to the funder. However, we will only present information about the whole group, and in a way that it will not be possible to work out who took part. Direct quotes from the interviews may appear in publications, but will be attributed generally, so that it is impossible to identify the person, who made the comment.
Need help? Reach out to us via our contact us form.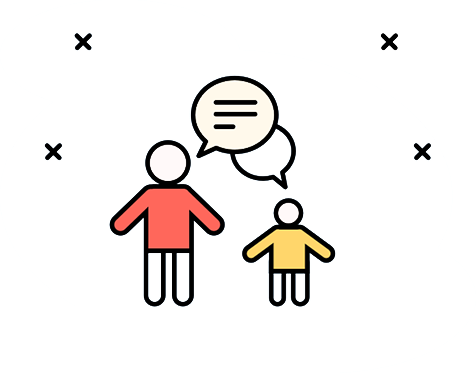 Do you have a question? Check the FAQs or use the Contact Us form